Insurance Backed Warranty
---
Peace of mind for turbine owners
As we own and operate our own fleet of wind turbines, we understand that turbine ownership can yield great rewards, but as with any large investment there always remains an element of risk. This is especially the case when you consider that turbines are mechanical items with many valuable moving parts, often operating in the most hostile of environments.
Following the unfortunate collapse of turbine manufacturers Endurance, hundreds of turbine owners were left without warranties. Earthmill Maintenance have taken action and teamed up with CNC Asset Ltd to design the insurance backed warranty which gives peace of mind and security to Endurance E series and X series owners. Covering breakdown for key electrical and mechanical parts, including the nacelle control cabinet (NCC) and main control cabinet (MCC), generator, gearbox, main shaft and blade linkages.
Key points:
The 36 months warranty policy is at a fixed price and non-cancellable
The named parts in the warranty are electrical and mechanical and subject to breakdown.
The warranty covers resultant damage up to the loss limit.
Income protection is an option.
Warranty products have been in use by CNC for nearly eighteen years and is recognised as an extended warranty product for indoor machinery, outdoor machinery and renewables.
No proposal form is required
CNC Asset do not use loss adjusters. They use their in house engineers to give technical assistance.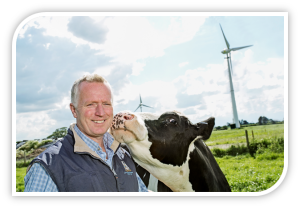 The policy wording and the quote and acceptance form can be downloaded below:
Earthmill are an Introducer Appointed Representative of CNC Asset Limited who are Authorised and Regulated by the Financial Conduct Authority under firm reference 306207.
---
Service & Maintenance

Earthmill Maintenance provide comprehensive service and maintenance packages to keep your technology running at optimum efficiency.

About Service Packages

Condition Monitoring

The most important choice you can make to protect your turbine by identifying faults at an early stage to avoid major incidents

Find out more

Buy/Sell Turbines

Flexible options to cash in on your existing turbine by selling it to our partners or begin the process to purchase and install a new one

Buy/Sell Options