News Filter
Date
2011

2012

2013

2014

2015

2016

2017

2018

2019

2020
News
Livestock Incorporating Dairy Event, 2012
17th September, 2012
This month Earthmill appeared at the Livestock Incorporating Dairy Event. Director Steve, Emily, Jim and our travelling turbine head all attended both days of the event, including Tuesday 4th and Wednesday 5th.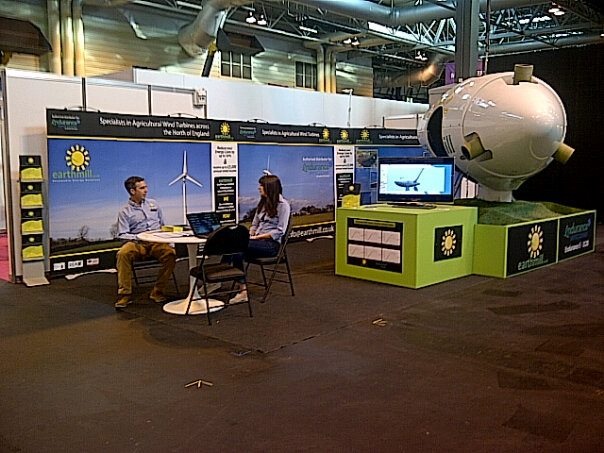 "We had a really busy day on the Tuesday," Becca told us, "with a lot of interest in the rental model from Dairy farmers. They get the turbine free and we pay for all the planning, grid connection, installation and maintenance."  A further benefit of the rental option is that land owners receive an annual ground rent & reduced price electric.
"Land oweners can receive up to £5,000 a year in rent for a good site, this is index linked so it increases each year with inflation.  They will also receive up to £10,000 a year off their electric bill depending on their energy usage."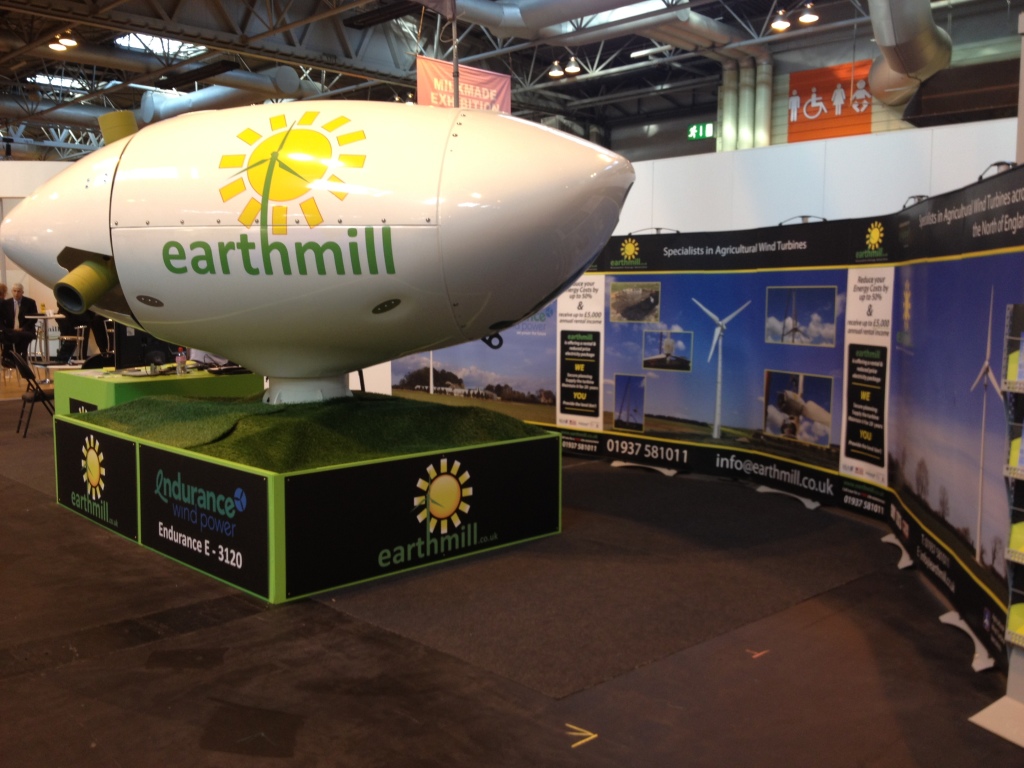 Earthmill will next be appearing at Countryside Live on the 20th and 21st of September.