Wind Turbine Maintenance & Servicing
---
"The installation and maintenance team were very quick to respond to any issues both before and after installation." Robert Rook, Yorkshire Farmer
---
E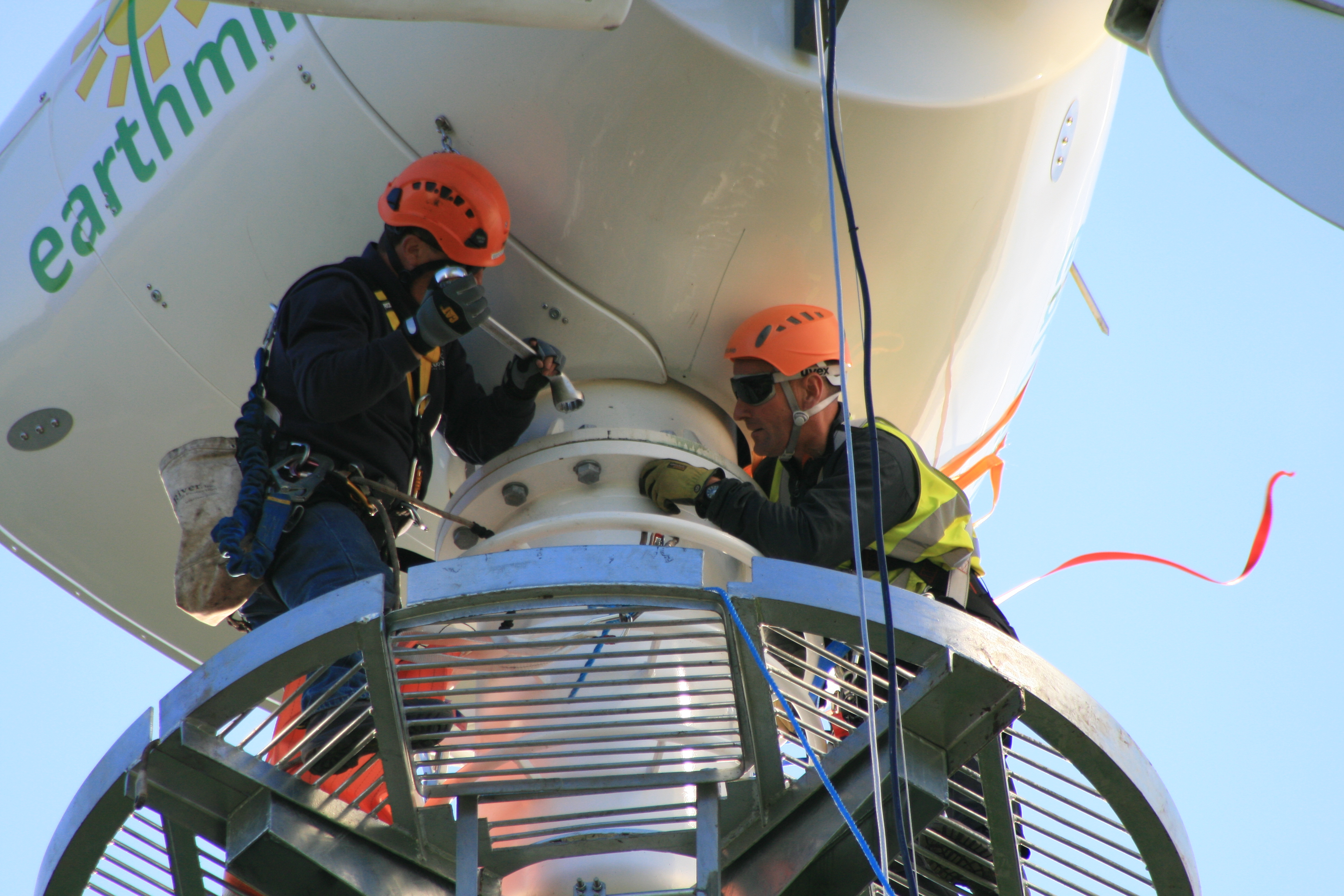 arthmill are committed to looking after you and your turbine throughout its operational lifetime. 
We manage a fleet of over 250 turbines, many of which are owned by Earthmill outright. This gives our customers confidence that we will be here to care for their turbines day in, day out for many years to come.
As wind turbine owners, we understand that regular servicing is essential to keep your technology in good working order and operating efficiently in order to maximise your return on investment. That's why our dedicated team of engineers have undergone advanced training in order to perform works such as blade swaps and laser alignment; jobs that are usually only performed by the manufacturer. Our access to spare parts and consumables allows us to carry out faster repairs, ultimately increasing your turbines availability for generation.
Due to the density of our fleet there is nearly always an engineer on hand in your area. We don't like to keep customers waiting however and so may call upon a local maintenance specialist from our list of trusted suppliers from time to time in order to maximise your technology's availability for generation. 
But don't just take our word for it, our track record speaks for itself; the industry average for turbine availability is 95%. Earthmill are proud to maintain an average of 98% which is worth approximately £1,200 in additional income per turbine each year.
Our service and maintenance packages cover all models from the following wind turbine manufacturers:
Endurance
Gaia
Kingspan
Proven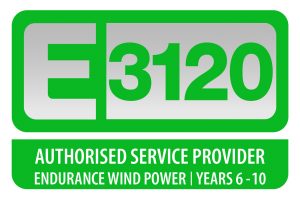 E-3120 Authorised Service Providers for Years 6 – 10
We are now proud to announce that Earthmill has been selected by Endurance Wind Power as an Authorised Service Partner for the E-3120 wind turbine. This unlocks a whole range of benefits for our E-3120 clients as well as a comprehensive turbine management package for post warranty period (years 6-10), click here to find out more. 
---
Maintenance and Technical Support
At Earthmill we offer a maintenance package that includes scheduled servicing and any additional unscheduled visits required. We also provide a technical support line available for you to call during office hours on 01937 581011 (option 3) and an email service for out of hours problems (techsupport@earthmill.co.uk). Additionally, we monitor our entire fleet remotely, so we can check the operational status and performance of your technology at any time.
Warranty
All manufacturers provide a warranty. A typical warranty will cover parts and labour for a 1 to 5 year period but the level of cover will vary depending on the manufacturer.  
Extended warranties are often available which will be discussed at the point of purchase. We recommend that you check the terms of your warranty thoroughly before installation.
Fast Response
From time to time your renewable technology is going to need unplanned maintenance. It's absolutely key that your maintenance team are able to respond quickly as every hour spent out of action is another hour you're not generating heat, power and income.
We stay on top of response time in three ways:
We monitor our entire fleet live from our head office, so we can see immediately if your turbine goes offline. We can then try a remote restart or dispatch an engineer.
Our team of engineers all carry vehicle trackers, so in the event that a remote restart is unsuccessful we can see which engineer is closest to you and direct them straight to your site.
Finally, we operate an out of hours emergency phone number and email address, so you can always reach us if you need to.
"I rang Earthmill concerned that my turbine had stopped working. They were able to tell me that lightning had struck my turbine during the night and that not only had they already dispatched an engineer, but that the engineer was finished, on his way off the property and the turbine was already operational again!"
Peter Beal, February 2016
Servicing Quality
Servicing quality is key in keeping your renewable technology and running as efficiently as possible. Your company of choice should use quality approved parts and engineers should be fully trained and certified to do the job.
Earthmill operate a team of dedicated, fully certified engineers, with over 65 years of industry experience. We also own and maintain the largest fleet of maintained turbines in the UK, making Service & Maintenance is a very important part of our business.
Our policy of continuous training and our excellent working relationship with turbine manufacturers mean that we are always at the forefront of best practice when it comes to keeping your renewable technology running reliably.
---
For more information about our servicing and maintenance packages please contact us directly on 01937 581011 or request a desktop site assessment online.
---
Service & Maintenance

Earthmill provide a range of comprehensive service and maintenance packages to keep your technology running at optimum efficiency.

About Service Packages

Insurance Backed Warranty

Peace of mind that your wind turbine is covered against un-scheduled maintenance, breakdown and loss of income.

Find out more

Wind Turbines

Ideal for high energy users; reduce your electricity bill and offset the carbon foot print of your business

About Turbine Purchase