News Filter
Date
2011

2012

2013

2014

2015

2016

2017

2018

2019

2020
News
New Ellon Farm Turbine To Produce Enough Power For 30 Homes
14th May, 2014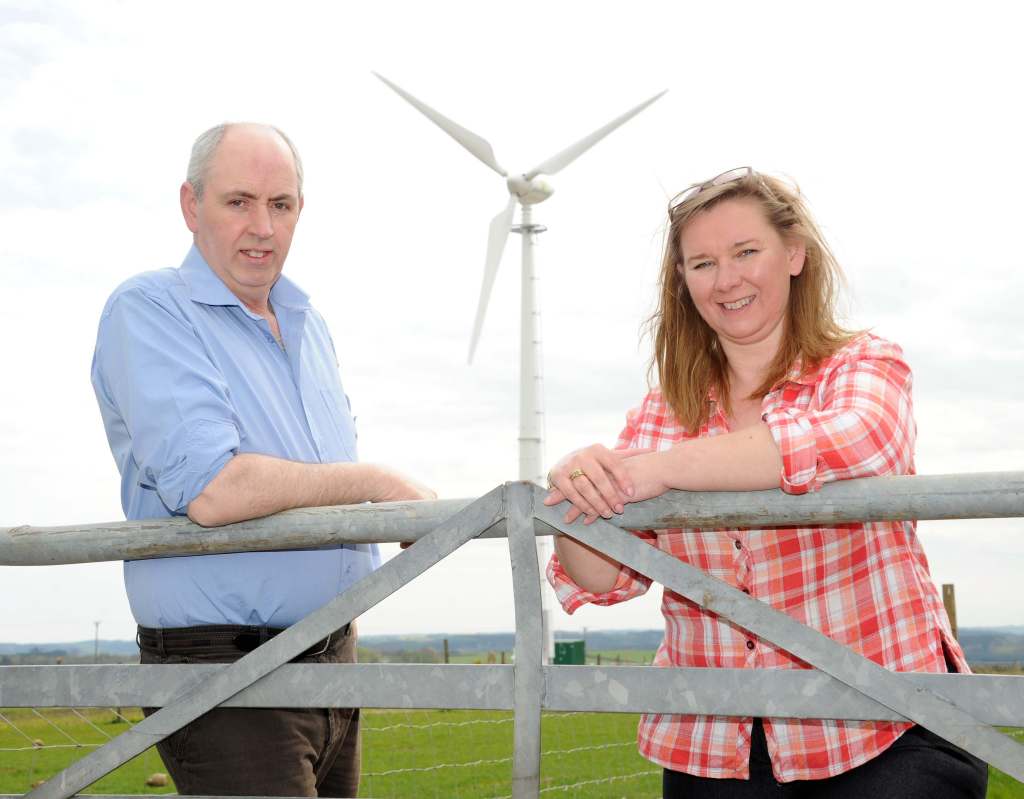 A brand new state of the art wind turbine has been commissioned on a North East Farm that will produce enough power for over 30 local homes.
Farmer Roger Glennie and partner Jean Arnott have installed one of the UK's most advanced small scale turbines on their 150 acre farm at Hillhead of Ardo, Methlick in Aberdeenshire.
"We wanted to make sure it would be the right turbine for our farm for the surrounding area. It was an all important decision and one that we were not going to rush into, as there has been so much hype," says Roger.
After researching recent advances in technology they sought the advice of Earthmill and on 31 March this year an Endurance E3120 50Kw was installed and commissioned on a very exposed location in Aberdeenshire, with strong gusts of wind regularly blowing in from the North Sea.
"It's doing what it is supposed to do and in the first month the units generated totalled 12000 Kwh. We certainly anticipate reducing our quarterly electricity bill by half to around £750 and we will be converting from oil to electric wherever it is possible." declares Roger.
Hillhead of Ardo, a sheep and arable farm with an agricultural contracting business, is one of the latest farms in the area to install a turbine.  "This is an agricultural area and has the highest density of farm turbines in the country, which has prompted the name 'turbine alley'," says Jean.