News Filter
Date
2011

2012

2013

2014

2015

2016

2017

2018

2019

2020
News
Why the ArborElectroGen is our biomass CHP system of choice
16th December, 2015
Earthmill have a reputation for only supplying the best, the most efficient, and the most reliable technology. The ArborElectroGen 45 is an advanced gasification biomass CHP system and by far and away the best CHP solution available. These are some of the reasons this system made it through our rigorous testing process:
Virtually tar free
The ArborElectroGen is the only CHP system that has achieved a method of gasification which is virtually tar free. The unique, patented system removes any tar components before they can form as a sticky residue downstream from the gasifier. Consequently the messy removal and handling of tar is not required with the system thanks to the AborElectroGen's automated system.
As a failsafe mechanism, if any conditions are sensed that would impact the operation (e.g. fuel too wet) then the system will automatically lock down the gas lines with pneumatic valves preventing any poor quality gas ingress into the system.
If not removed, tar can collect in piping, forcing frequent shutdowns and costly maintenance. Circumventing the issue of tar management serves as great advantage over comparable units, maintaining system health and maximising generation time.
Naturally aspirated engine
Operating for 24 hours a day for extended periods will put any engine to the test. Whereas most CHP plants use turbo charged engines, the ArborElectroGen uses an 8.4L naturally aspirated engine which ticks over at just 1500rpm putting it under less strain in comparison to other systems.
The engine was developed specifically for use in the ArborElectroGen by Finnish CHP & gasification specialists Volter who worked closely with agricultural engine makers Agco.
Whilst a complete engine rebuild every 3 years is included as a part of the routine service and maintenance schedule, Volter is testing the first system to destruction in the Arctic Circle in the North of Finland. The system is still going strong after more than 7 years in operation with no major maintenance other than basic servicing.
No moving parts
The ArborElectroGen uses a downdraft gasifier. Downdraft gasifiers have been developed to convert wood fuelled gas and have proven to be the most successful design for power generation.
The unique, patented design incorporates no moving parts, reducing the number of times it needs to be serviced. Gasifiers take around 3 days to cool down in order to be serviced so the fewer times this needs to happen means more availability for the plant to be generating and earning money.
5 Year gasifier warranty
The manufacturer are so confident in the reliability of the gasifier that they offer a 5 year warranty on it!
93% lower carbon emissions than equivalent gas-fired CHP systems
The system produces little to no visible smoke plume from its flue, virtually no particulates, virtually zero Nitrogen Oxide, and has Carbon Dioxide emission levels that are 93% lower than that of an equivalent natural gas-fired CHP system. This means they can even be used in smoke control areas.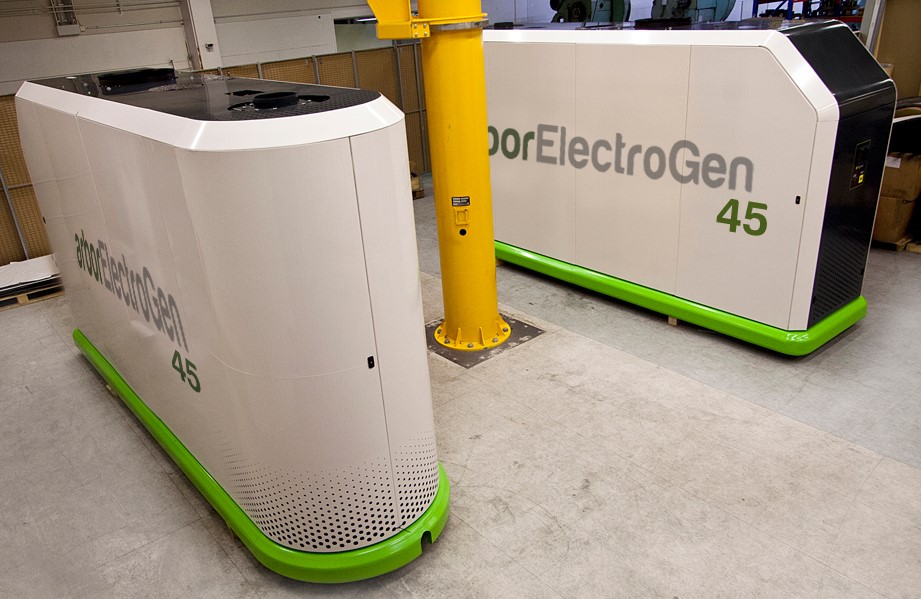 If you'd like to find out more about CHP and it's potential feasibility for your business then you can read more here or get an estimate of your prospective annual returns here. Alternatively you can contact us on 01937 581011 or request a free site assessment online.