Farfields Farm | Endurance E-3120 50kW
---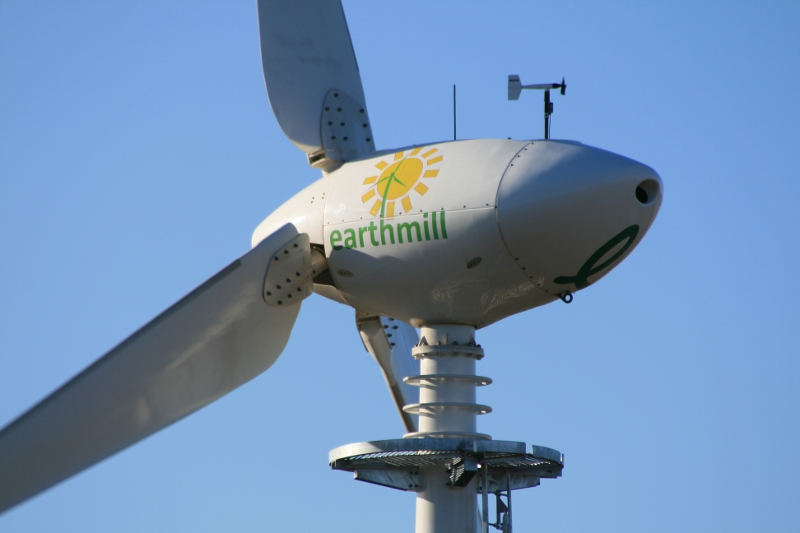 East Yorkshire Farmers Mark and Steve Ullyott have been enjoying the continuing benefits of purchasing a wind turbine. The brothers learned the importance of choosing a reputable developer and manufacturer when their first attempt at harvesting wind energy with a different turbine supplier was unable to satisfy their requirements.
In 2008, the farming family purchased a wind turbine in the hope of offsetting their energy costs and increasing the green credentials of their traditional East Yorkshire Farm. The turbine was a prototype design which was unable to deliver the energy levels required to supply electricity to the farm to dry in excess of 2000 tonnes of wheat, barley and oilseed rape produced each year, as well as servicing their more recent venture finishing circa 2000 pigs for a local breeder.
Keen to advance in their aim for a cost-efficient, greener farm, the brothers tentatively researched a replacement for their turbine. Having seen a number of Endurance turbines installed in the neighbouring area over the preceding half decade, Steve got talking to other investors and gained a firm impression of steady efficiency and reliable performance. Settling on an Endurance turbine, they took further advice from other mainly local farmers and contacted Earthmill
Holistic consideration of the Ullyott's energy consumption was required for a farm reaching over 865 acres with a shared arrangement with another family farm nearby; and with arable produce dried and stored on site as well as the electricity required by the pig finishing accommodation. Earthmill worked with Mark and Steve to select an Endurance turbine which perfectly matched their energy needs. Utilising this guidance they chose to purchase an Endurance E3120 turbine on a 36 meter tower.  
Steering them through the replacement turbine planning application; Earthmill worked closely with Steve as he prepared to satisfy the panel himself with a speech at the planning committee meeting which would decide the outcome of their application.
Having seen another turbine application dismissed earlier in the same meeting, Steve speaks of Earthmill's personal approach and the careful consideration that was taken in working together to craft a speech which would inspire empathy from those attending. The approach emphasised the mutual benefits for both the Ullyotts and those purchasing their produce in raising the green credentials of this traditional English Farm; "It really made the difference on the day," Steve commented.
Successfully installed in February 2014, the turbine is generating an average of 173,000 units per annum – matching forecast expectations from Earthmill exactly. Steve noted that the results over the summer of their first year had been slower than they had expected – but that "winter production more or less doubled the output…overall we are very pleased with the turbine and the investment we have made – it is living up to expectations and doing all we'd hoped".
Assisted by Earthmill, Mark and Steve have amplified their green credentials, increasing their appeal to the nationally recognised food producers purchasing their produce. They have also increased energy efficiency; future-proofing their farm for forthcoming generations, and defusing the expensive and time-consuming difficulties they encountered with their original turbine venture.
'Throughout the planning process, the installation and thereafter it has always felt that there is someone at the end of the phone – there is always someone that is happy to help you, and that makes all the difference'. Steve Ullyott.
---
3 flexible ways to acquire a wind turbine
Service & Maintenance

Earthmill Maintenance provide comprehensive service and maintenance packages to keep your technology running at optimum efficiency.

About Service Packages

Condition Monitoring

The most important choice you can make to protect your turbine by identifying faults at an early stage to avoid major incidents

Find out more

Buy/Sell Turbines

Flexible options to cash in on your existing turbine by selling it to our partners or begin the process to purchase and install a new one

Buy/Sell Options