News Filter
Date
2011

2012

2013

2014

2015

2016

2017

2018

2019

2020
News
Earthmill announced as Endurance Authorised Service Provider
14th June, 2016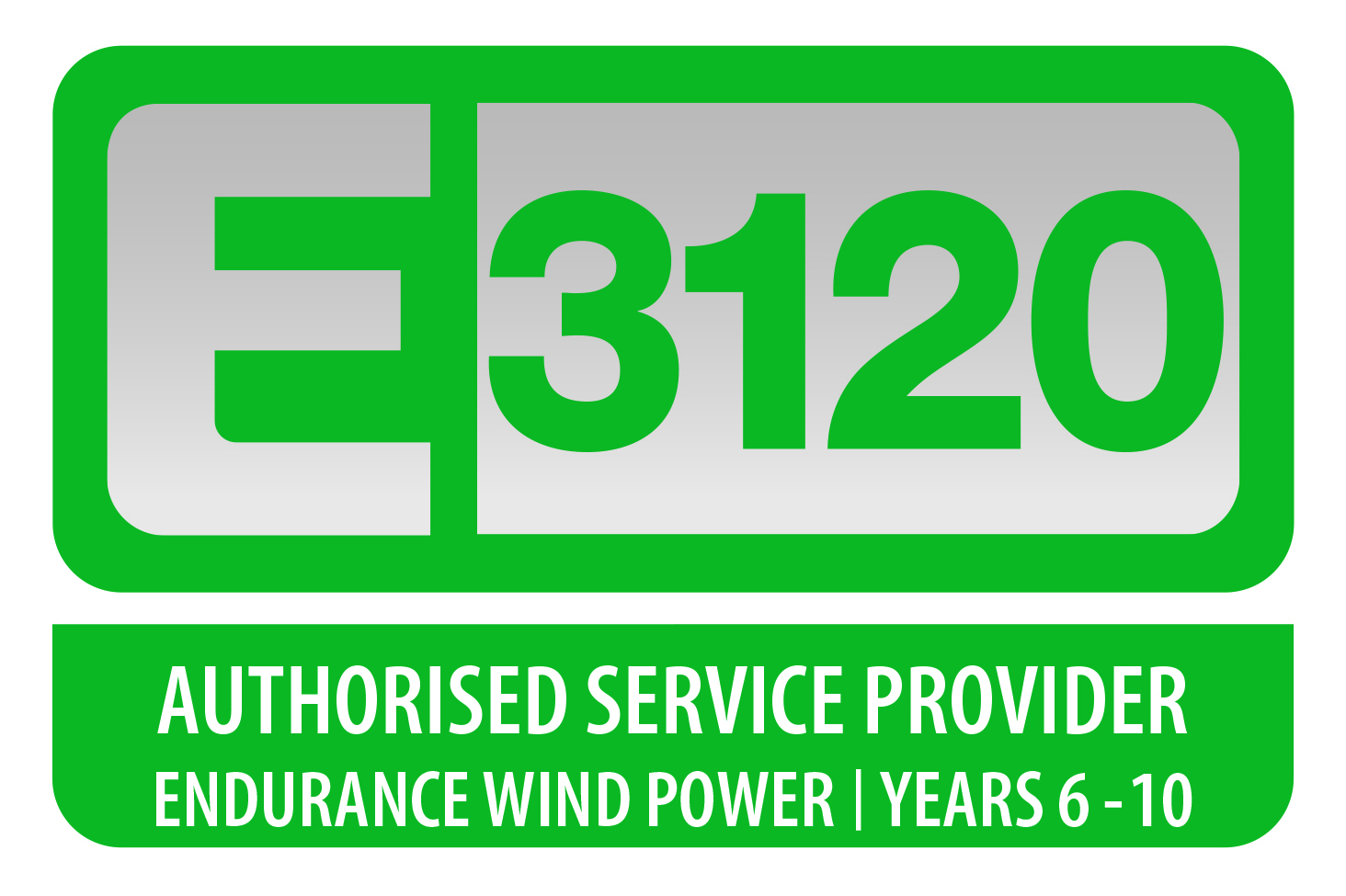 Earthmill are proud to announce that they have been selected by Endurance Wind Power as an Authorised Service Provider (ASP) for the E-3120 wind turbine for the North of England and Wales.
Whether you are coming to the end of your warranty period or simply looking for a better service which won't affect your manufacturer warranty, Earthmill have a service and maintenance package to suit you.
 By choosing a selected ASP to manage your turbine you will unlock a number of benefits that are otherwise unavailable allowing for greater availability levels and ultimately a better return on investment.
Increased Parts Availability – With over £25,000 worth of spare parts and consumables kept in stock and fast track priority access to Endurance's UK warehouse – You'll spend less time waiting for parts and more time generating power.
Specially Trained Technicians – Our ASP technicians & engineers are trained to the highest level by Endurance to perform work such as laser alignment and blade swaps which can usually only be performed by the manufacturers.
24 hour remote monitoring & technical support – Your turbine's health and performance will be monitored around the clock, 24 hours a day with Earthmill monitoring live from our head office control centre during office hours and Endurance taking over outside of these times. In the majority of cases we are able to restart your machine remotely resulting in less down time.
Fast Response – In the event that a site visit is required, all our engineers carry vehicle trackers which allow us to deploy them efficiently as possible,
Pre warranty Inspection – Prior to the end of your warranty period, Earthmill technicians will carry out a comprehensive inspection & health report on your turbine checking its key components and assessment of the generation performance compared against the manufacturer's power curve. Any issues found will be registered with the manufacturer for rectification under the original warranty program and remedied as soon as possible.
Scheduled Maintenance – Earthmill engineers will provide scheduled servicing and report in line with the manufacturer's current guidelines at the prescribed service intervals, typically every 5000 rotational hours. 
Unscheduled Maintenance – The service agreement provides for up to 2 unscheduled visits to site each year or 16 hours on site (whichever the greater).
Free Software Updates – Endurance will provide free software for you to monitor the performance of your turbine from anywhere in the world as well as free turbine software updates as released which can improve performance and efficiency. 
Better Export Rates – Export rates constantly change and we work with a number of suppliers pooling our turbines to secure the best rate available, whilst this may be fractions of a penny it all adds up. On average a 1p increase in export is worth £1500 per annum for a low energy user.
Business Rate Management & Insurance Advice – Business rates demands vary depending on location. We have successfully advised and negotiated down a number of business rate demands clients have received. With ASP Earthmill will ensure you are getting the best rates possible. Getting the best insurance rates and more importantly the correct level of cover is also another added saving and area we regularly advise on.
Whilst all of the above sounds impressive, the proof is in our track record. Whilst the industry average for turbine availability is 95%, Earthmill maintain a 98% average. This additional availability is worth on average £1,200 to each of our customers every year.
To find out more about how you can benefit by changing your wind turbine service provider to an ASP, please call 01937 581011 or fill out our online contact form and we will contact you.