News Filter
Date
2011

2012

2013

2014

2015

2016

2017

2018

2019

2020
News
May turbine upgrade events in Yorkshire & Wales
27th March, 2019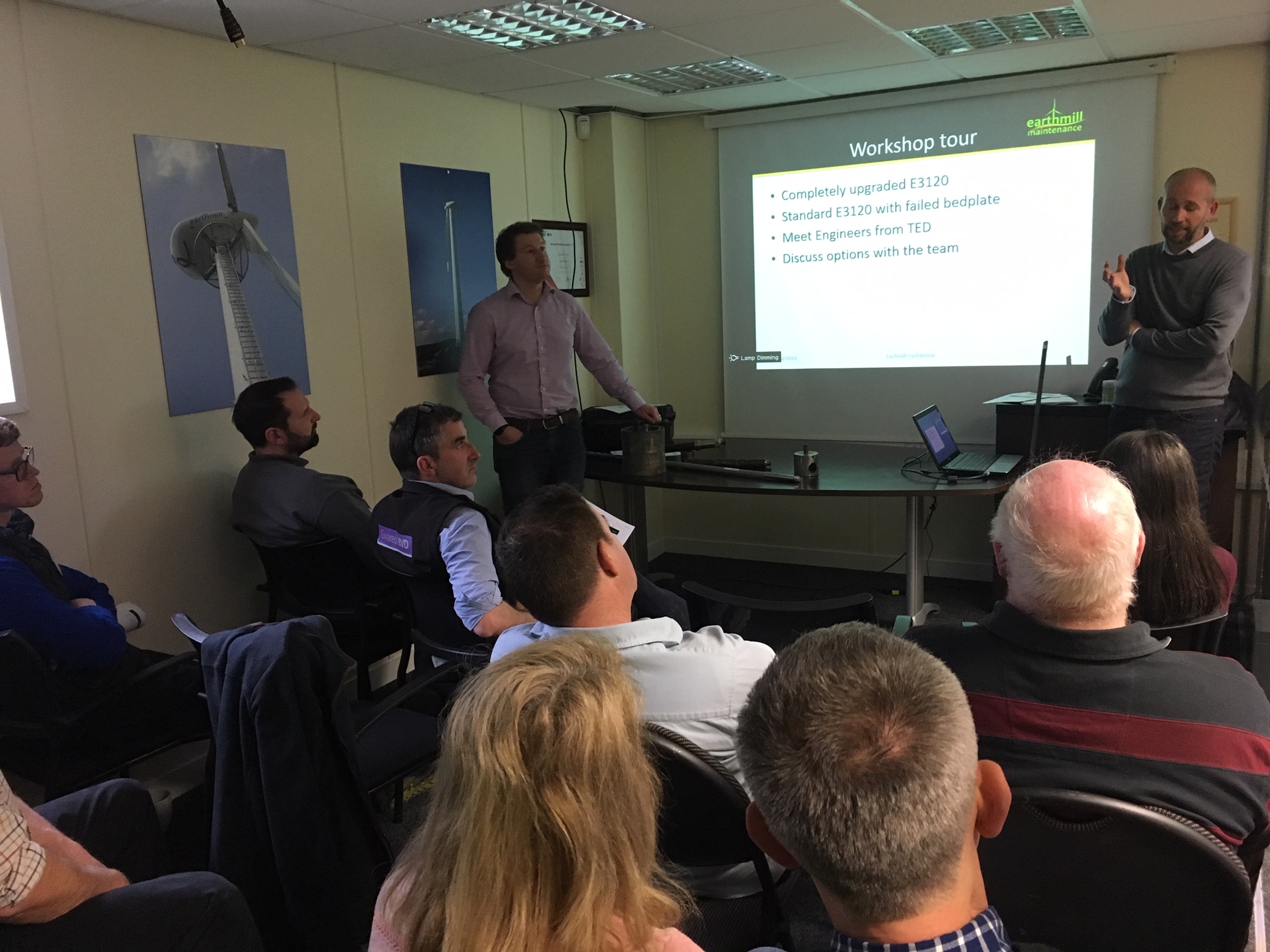 Following the overwhelming success of our February open days at our office in Harrogate, Earthmill Maintenance will be taking to the road this May to give turbine owners a second chance to learn about the new condition monitoring system (CMS) for Endurance wind turbines.
The free events are open to all Endurance turbine owners and will take place at Driffield Rugby Club on May 8th and the Rhug Estate in North Wales on May 15th. Both sessions will begin at 12:30 and an additional morning session for X-Series owners has been added in Wales at 10:00am. 
Driffield Rugby Club, May 8th  @ 12:30pm
or 
Rhug Estate, Corwen, May 15th 
X-Series owners @ 10:00am
E-Series owners @ 12:30pm 
CMS is derived from technology used in large scale wind farms. It comprises of a number of sensors placed in the turbine nacelle that measure vibrations and alignment of moving parts to pre-empt issues so they can be addressed before serious mechanical failure, saving on costly repairs and loss of generation.
Insurers have seen a number of significant claims over the past few years for; blades, main shafts, gearboxes and bed plates, as a result most insurance companies are now excluding these key components from their policies. Whilst condition monitoring is not a replacement for insurance it does identify the issues mentioned at an early stage, which significantly reduces the risk of a major incident that would previously have been covered by insurers.
Managing Director, Steve Milner said "I personally feel that this solution is the single most important choice you can make to protect your turbine, which is why we are installing CMS on all of our own machines and taking to the road to talk about it to turbine owners in detail."
There will be in depth discussions about common faults, insurance and upgrade & repair options for blades, shafts, brakes and bed plates for the E-Series turbine.
Turbine owners can book their place at the event by calling 01937 581011 or emailing info@earthmill.co.uk.