Overview
Power Production
Specification
---
Endurance X29 225kW
Time-tested and performance-proven
The 225kW Endurance X29 is a class IB turbine with a 29m rotor diameter designed for use in areas with a high wind speed. 
The original X-series design by Danish company Norwin has now been generating clean energy around the globe for over 25 years. Having stood the test time, Endurance have added the latest technological refinements to build upon the proven design. The X-series is now manufactured in Endurance's UK factory in the Midlands.
Despite an impressive power yield capability – and with 30m & 40m tower height options – the X-29 still falls within farm-scale planning parameters unlike larger 500kw+ turbines which usually require higher strategic level planning applications.
Earthmill installed the UK's first X29 in Cornwall in November 2013 and now operate a fleet of X-series turbines stretching from the South-West of England to Aberdeenshire. 
The X29 is best suited to farms, commercial and industrial sites with a high average annual wind speed (over 7.5m/s) with high energy requirements.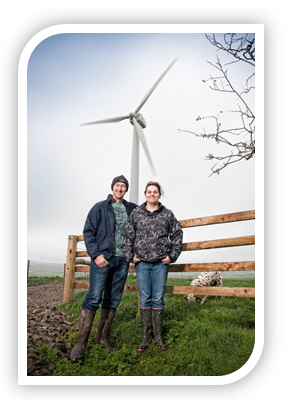 "The high electricity cost of running a dairy has prevented us from expanding. But the wind turbine will allow us to invest in doubling our capacity, hiring more local labour and buying more local supplies. "
 Matthew Rowe, Cornish Farmer
---
Power Production
The Endurance X-29 is a 225kW wind turbine with a 29m rotor diameter.  It has an efficient generator which operates at a low-level resistance allowing the turbine to start producing energy at a wind speed of just 4 m/s. A 225kW wind turbine is an ideal solution for landowners wishing to reap a higher power yield.
The AEP table allows you to see what the annual energy production is likely to be – based on the wind speed of your site.  If you aren't sure what your wind speed is you can find out by requesting a complimentary site assessment.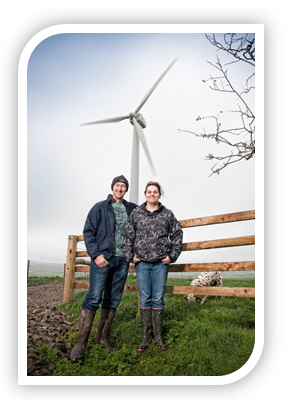 "The high electricity cost of running a dairy has prevented us from expanding. But the wind turbine will allow us to invest in doubling our capacity, hiring more local labour and buying more local supplies. "
 Matthew Rowe, Great Tredinnick Farm
Power Curve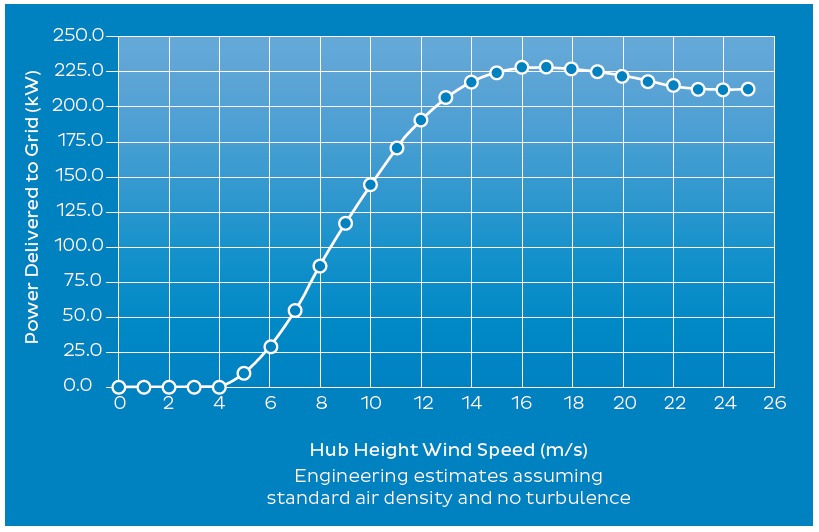 Annual Energy Production (AEP)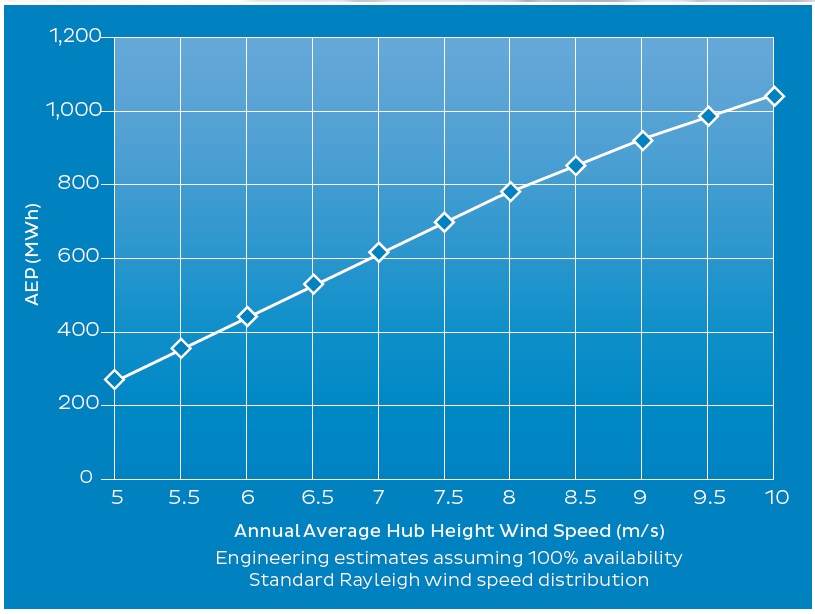 Annual Energy Production Chart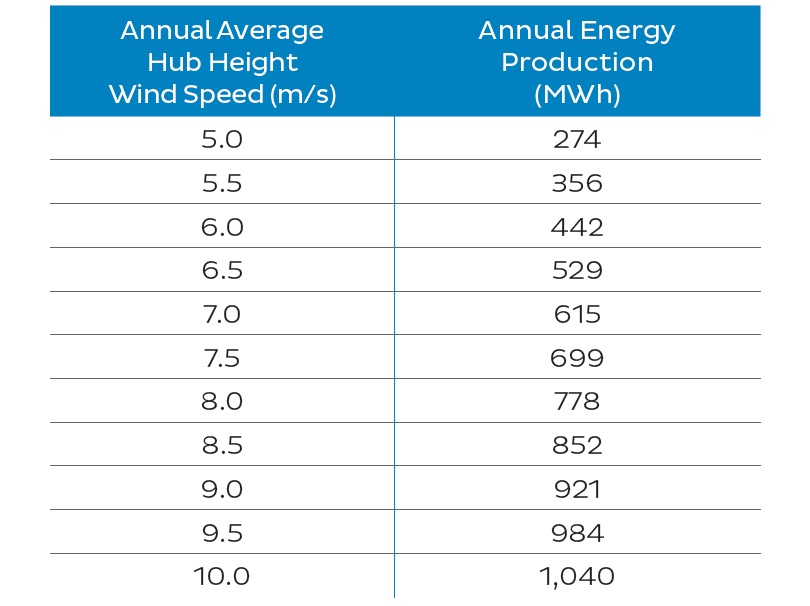 X Series Specs X29 225kW
Turbine
Configuration Three blade, horizontal axis, upwind
Rated Power 225kW 
Application Direct Grid Tie
Rotor Speed 37.6 RPM
IEC 61400-1 Turbine Class: IB
Maximum Average Wind Speed 10m/s
Survival Wind Speed 67 m/s or 150mph
Cutout Wind Speed 25m/s
Rotor
Rotor Diameter 29.1m
Swept Area 664m2
Blade Material Fiberglass Composite
Power Regulation Stall control
Generator
Generator Type Asynchronous, Induction
Configuration 3-phase, 400 VAC, 50 Hz
Brake & Safety Systems
Main Brake System Turnable Blade Tips
Secondary System Fail-Safe mechanical brake
Automatic Shutdown triggered by High wind speed, grid failure, over-speed, all other fault conditions
Controls
Control System User Interface Programmable Logic Controller (PLC) and ERIC™ Endurance Remote Interface Centre
Towers
Available Hub Heights 30.5m and 40.2m
Tower Type Free Standing Monopole, Internal Tower Ladder, Safe climbing system
Warranty
Standard – 5 year parts and labour,
Optional Extended warranty and performance warranties
Back to the Endurance X-Series
Service & Maintenance

Earthmill Maintenance provide comprehensive service and maintenance packages to keep your technology running at optimum efficiency.

About Service Packages

Condition Monitoring

The most important choice you can make to protect your turbine by identifying faults at an early stage to avoid major incidents

Find out more

Buy/Sell Turbines

Flexible options to cash in on your existing turbine by selling it to our partners or begin the process to purchase and install a new one

Buy/Sell Options