News Filter
Date
2011

2012

2013

2014

2015

2016

2017

2018

2019

2020
News
Earthmill Maintenance to host February Open Days
24th January, 2019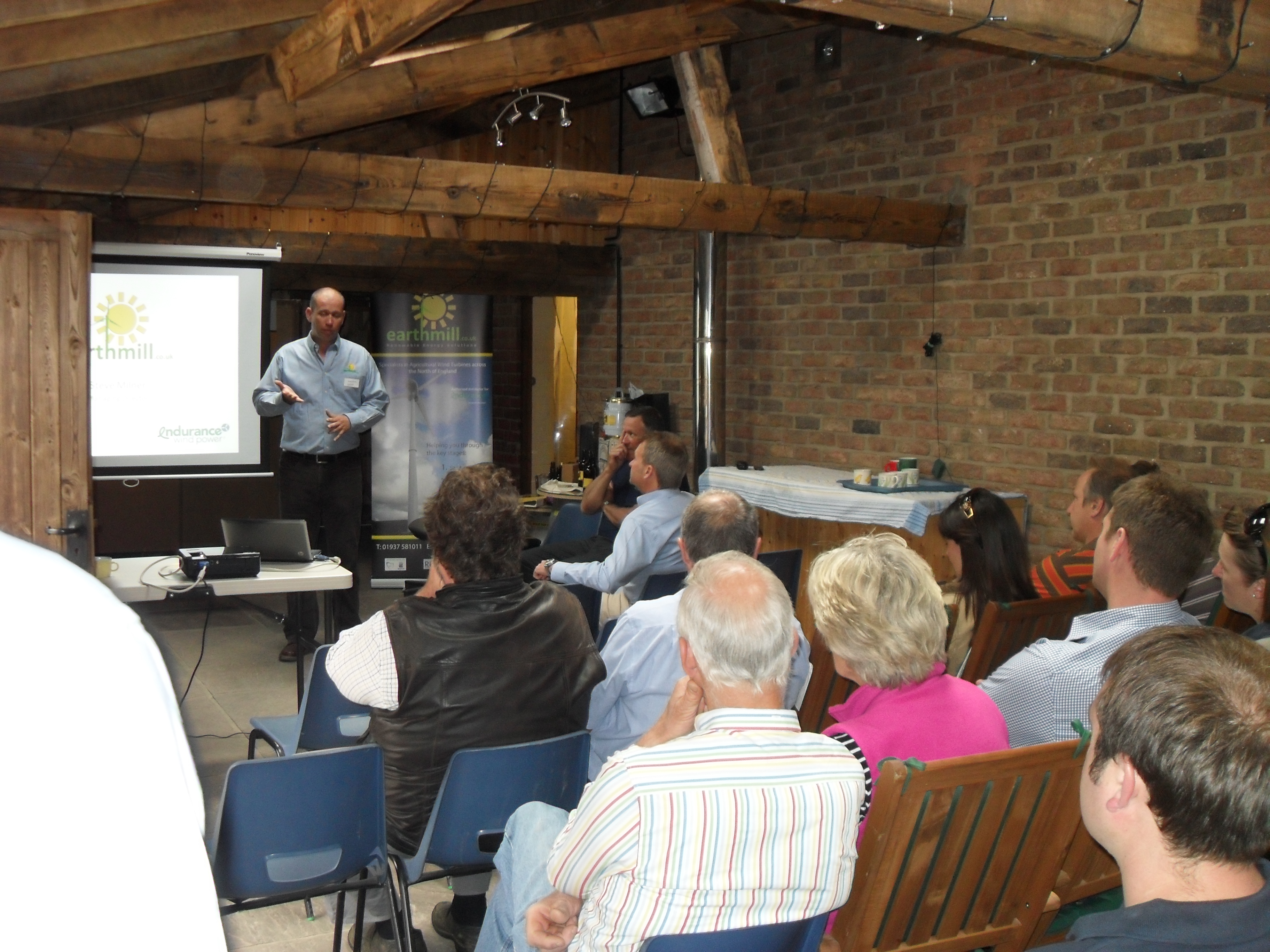 Launch of Condition Monitoring (CMS) for Endurance Turbines as well as E and X Series upgrades
On February 12th & 13th Earthmill Maintenance will be opening its doors to all clients and turbine owners to demonstrate the benefits of condition monitoring, showcase the new E-Series upgrades and provide a tour of our new Harrogate premises.
Until now, monitoring systems for Endurance turbines have been effective in identifying problems once they occur but unable to pre-empt them. This February we will be launching a new condition monitoring system (CMS) at a series of open days held at our new Harrogate premises, and I wish to personally invite you to join us.
The new condition monitoring system operates as an add-on to the existing Windsync monitoring platform and is derived from technology used in large scale wind farms. It comprises of a number of sensors placed in the turbine nacelle that measure noise, vibrations and alignment of moving parts to pre-empt issues so they can be addressed before serious mechanical failure, saving on costly repairs and loss of generation.
Insurers have seen a number of significant claims for blades, shaft, gearbox and bedplates over the past two years, as a result most insurance companies are now excluding these key components from their policies. Whilst condition monitoring is not a replacement for insurance it does identify the issues mentioned at an early stage, which significantly reduces the risk of a major incidents that would previously have been covered by insurers. I personally feel that this solution is the single most important choice you can make to protect your turbine, which is why we will be installing CMS on all of our own machines.
In addition to the above there are a number of upgrades available including a new braking system, shaft and bedplate design for the E series turbines and Gearbox modifications for the X series. All of which will be on display at our office during the open days, which will be held on the 12th & 13th February with AM and PM sessions on both days.
We have a limited number of places available so call us as soon as possible to book your place on 01937 581011. To register your interest please contact us today and state your preferred date:
Call 01937 581011 or email info@earthmill.co.uk