Condition Monitoring: Coming Soon
---
Condition monitoring on the horizon
In a drive to improve reliability, Earthmill Maintenance is currently exploring how condition monitoring could be beneficial for turbine owners. 
Earthmill Maintenance have been working together with Natural Generation to research options from a number of developers and to identify the best suited system for Endurance wind installations in terms of value and quality of data feedback.
We are currently testing a customised system in 10 turbines and are going to expand the trial by a further 25 turbines. From the data we are receiving we can pre-empt issues and rectify them before they occur, significantly reducing downtime and repair costs.
---
How it works
The condition monitoring systems that are more often seen in 'big wind' installations, comprise of a number of sensors placed inside the turbine nacelle which measure vibrations, noise and alignment as well as monitor oil for quality and contamination. 
Programmed algorithms identify and provide early warning of irregularities that if not addressed, could lead to issues such as spring tube failure, hub slip, bedplate cracks and gearbox or drive coupling failure.
By identifying the symptoms of technical issues before breakdown or failures occur, repair costs and loss of generation are significantly reduced.
The system has been integrated into a traffic light system on the WindSync dashboard with a live data feed so that turbine owners and the Earthmill Maintenance operations team are able to monitor the health of the machine and be alerted of irregularities ahead of major any problems.
How much will it cost?
The developers charge a low cost monthly subscription however we anticipate the system will reduce repair costs and loss of generation by preventing major breakdowns.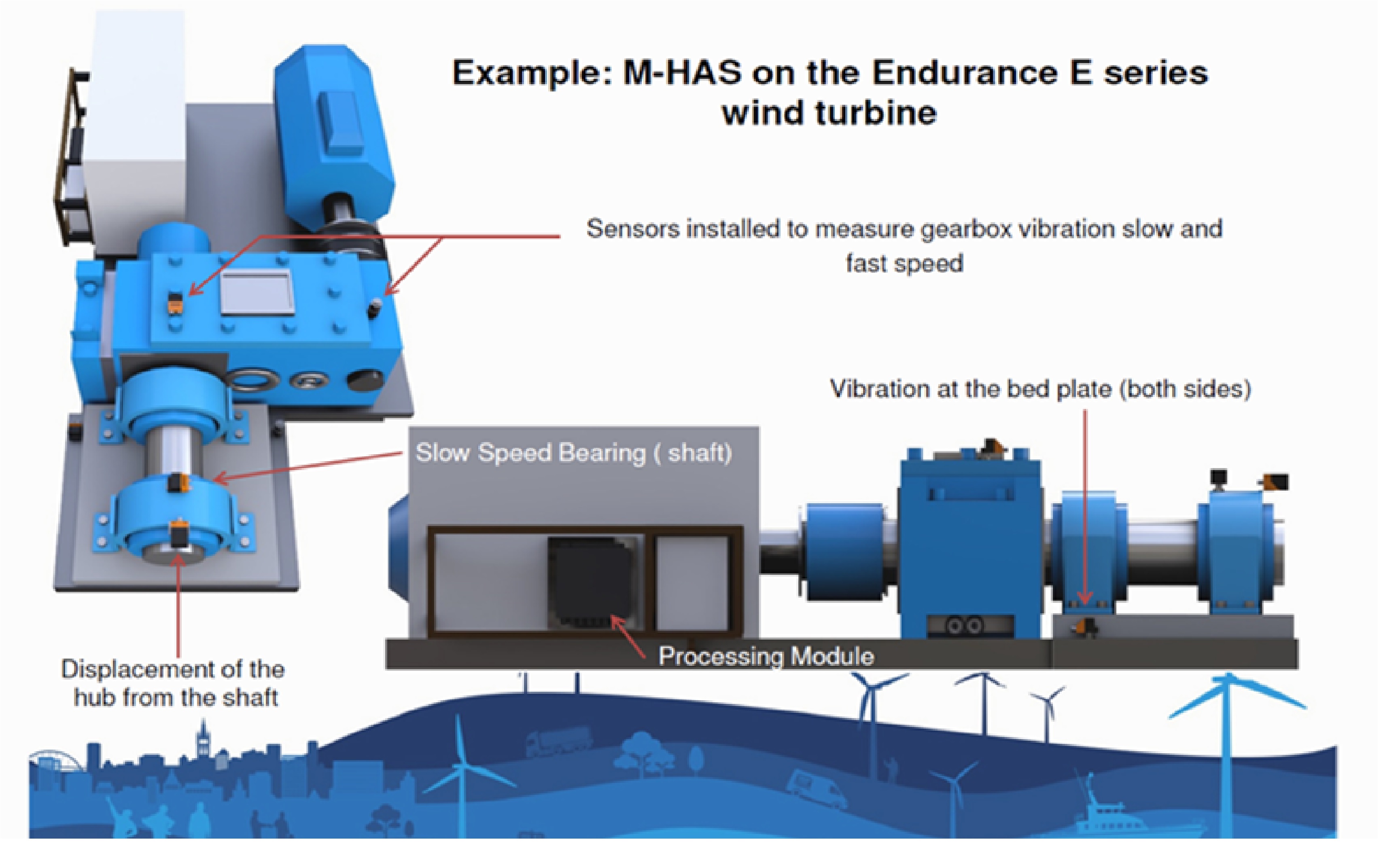 ---
Condition monitoring is expected to be rolled out to our clients from spring 2019 but turbine owners can get a sneak preview at one of Earthmill Maintenance's open days in February.
---
Service & Maintenance

Earthmill provide a range of comprehensive service and maintenance packages to keep your technology running at optimum efficiency.

About Service Packages

Condition Monitoring

The most important choice you can make to protect your turbine by identifying faults at an early stage to avoid major incidents

Find out more

Buy/Sell Turbines

Flexible options to cash in on your existing turbine by selling it to our partners or begin the process to purchase and install a new one

Buy/Sell Options