Keeping people at the heart of a community wind project
At Earthmill Maintenance we feel passionate about keeping communities at the heart of a renewables project. We want to help communities of all sizes gain access to the benefits of wind power, whether that is your village or even your local sports club.
If your community has a suitable site and wants to produce green energy as well as generate an income for the community, Earthmill Maintenance can provide you with a tailored community wind project package.
We understand how hard it is to find a suitable site and attract enough investment for a viable community wind project. We will guide your community group through the process from start to finish. From undertaking feasibility studies,  to managing your planning application and ultimately installing and maintaining your community turbine – you and your community will retain full ownership and benefits of the project. 
We are a British company with experience of successfully planning and installing over 200 small to medium scale turbines across England, Scotland and Wales. By working with Earthmill Maintenance you will receive a tailored package, offering your community the best of chance of success. This includes:
1. A full site feasibility study
2. Planning application process & grid connection application
3. Installation & commissioning
4. OFGEM registration and ongoing support to collect generation income
5. Service and maintenance throughout the life of the turbine
To get your project off the ground, we offer free feasibility and site assessment for all community projects. Click here to get you free site assessment.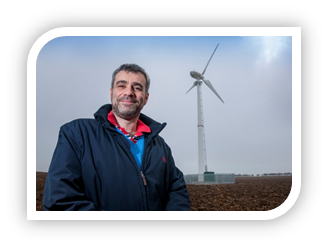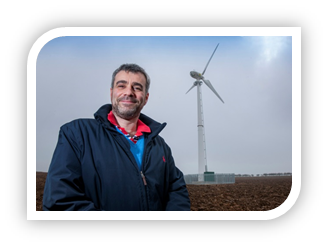 "It was fantastic. I just wish everything in life was as simple as that.  All
the work, including the planning application, was done by Earthmill"
Guy Benson, The Spinney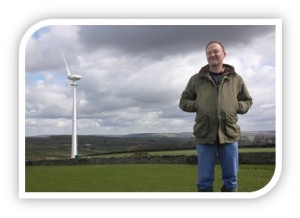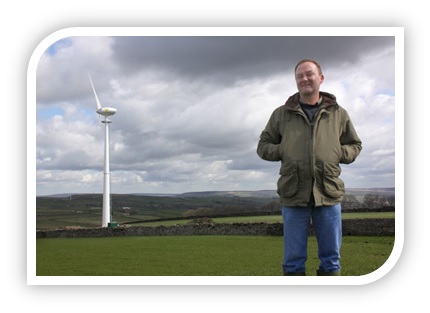 "It's great to be able to show people what the turbine's doing and how
many houses needs it has produced. It was especially nice to be able
to keep an eye on it from the other side of the world when on holiday"
Jonathan Sharp, Tewit Hall Farm
---
Service & Maintenance

Earthmill Maintenance provide comprehensive service and maintenance packages to keep your technology running at optimum efficiency.

About Service Packages

Condition Monitoring

The most important choice you can make to protect your turbine by identifying faults at an early stage to avoid major incidents

Find out more

Buy/Sell Turbines

Flexible options to cash in on your existing turbine by selling it to our partners or begin the process to purchase and install a new one

Buy/Sell Options