Kingspan KW6 6kW
Power Production
Specification
---
Kingspan KW6 6kW Wind Turbine
The KW6 6kW wind turbine from Kingspan is a popular small-scale wind turbine. The KW6 has a downwind self-regulating design which allows the turbine to automatically track the wind direction so there is no need for an active yaw control.
The turbine also features an over-speed protection system, eliminating the need for brakes and gearbox, and ensuring uninterrupted operation even in high winds. The design of the blades and hinges allow the KW6 to self-regulate rotational speed, meaning that there is no cut-out. The KW6 is independently tested to class 2, with a survival wind speed of 59.5 m/s.
The KW6 model provides a Reference Annual Energy (RAE) of 8,949kWh at 5m/s. Pole height options range from 9 to 20m.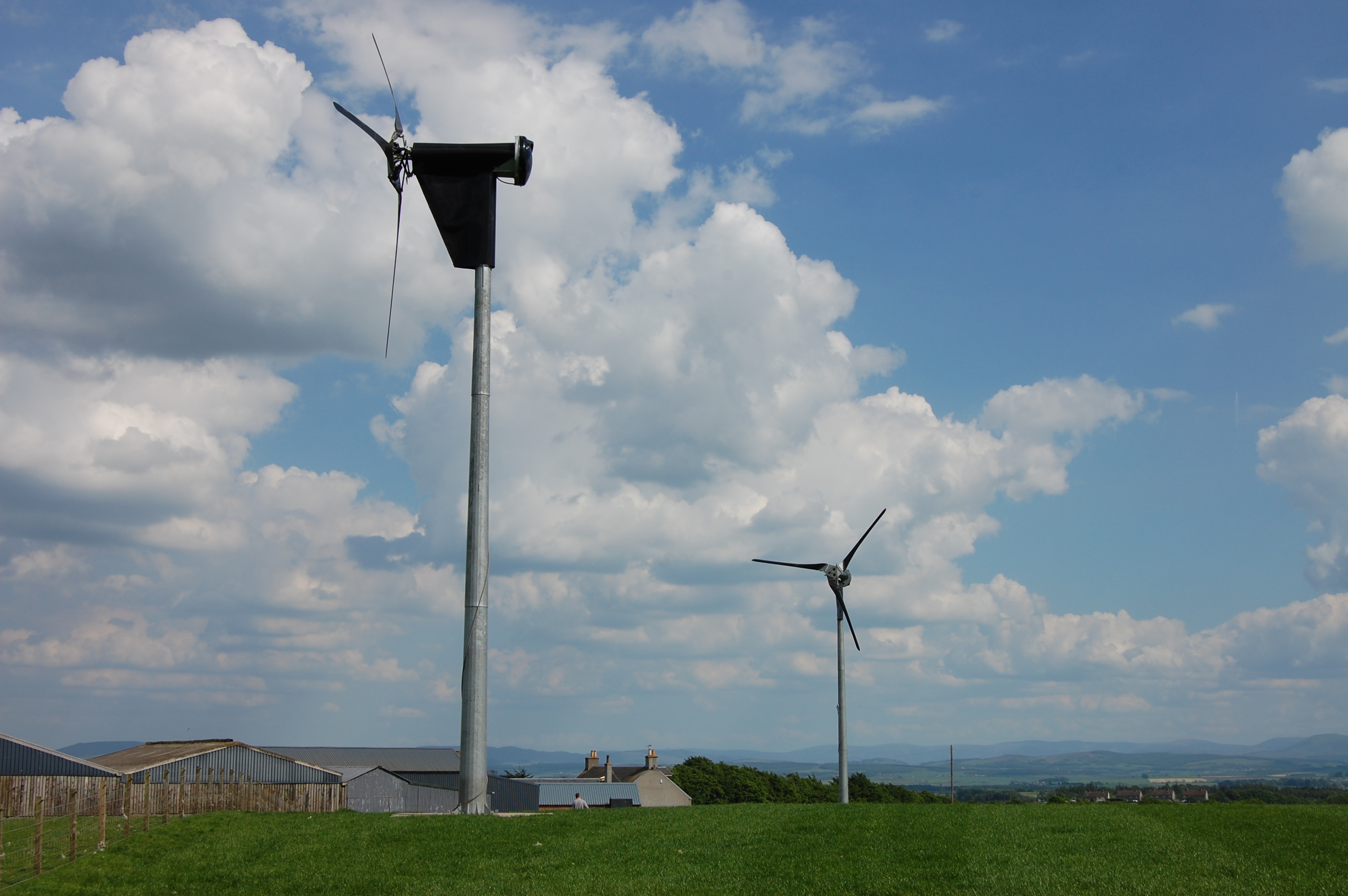 ---

Power Production
The Kingspan KW6 is rated at 6kW with an expected Reference Annual Energy (RAE) production of 8,949 kW at an average wind speed of 5 m/s.
The design of the turbine allows it to function in high speeds and has no cut-out, meaning that as long as the cut-in speed of 3.5 m/s is reached, the KW6 should be producing energy on a continuous basis.
Specification
Kingspan KW6 Specs
Turbine
Configuration Three blade, downwind, self-regulating
Rated Power 6kW 
Application Direct Grid Tie, Battery Charging, Direct Heating
Rotor Speed 200 RPM
Turbine Class 2
Cut In Wind Speed 3.5 m/s
Survival Wind Speed 59.5 m/s
Cutout Wind Speed N/A
Rotor
Rotor Diameter 5.6m
Blade Material Glass Thermoplastic Composite
Power Regulation Anti Over-Speed Control
Generator
Generator Type Direct Drive
Configuration Single / Dual / Three Phase
Brake & Safety Systems
Main Brake System Overspeed Protection System
Secondary System N/A
Automatic Shutdown triggered by N/A
Towers
Available Hub Heights 9m, 11m, 15m, 20m
Tower Type Taper Fit Monopole
Warranty
Standard 5 Year
MCS Compliant Yes
Back to the Small Wind Turbines
Service & Maintenance

Earthmill Maintenance provide comprehensive service and maintenance packages to keep your technology running at optimum efficiency.

About Service Packages

Condition Monitoring

The most important choice you can make to protect your turbine by identifying faults at an early stage to avoid major incidents

Find out more

Buy/Sell Turbines

Flexible options to cash in on your existing turbine by selling it to our partners or begin the process to purchase and install a new one

Buy/Sell Options