Endurance E3120 50kW
Power Production
Specification
---
Endurance E3120 50kW
Setting the standard for distributed wind
Instantly recognisable for its rounded nacelle design, the Endurance E-3120 is arguably the most popular agricultural wind turbine among UK landowners. Earthmill have installed over 150 E-3120s on farms across the UK from Aberdeenshire to Cornwall, which is more than any other company globally.
The class IIIA machine is designed to operate in areas with an average annual wind speed under 8.5m/s to generate low cost energy on site. 
With 24m and 36m tower options available, the E-3120 sits modestly on the landscape and yet delivers a surprisingly high-energy yield. The E-Series is perfect for farms and for commercial and industrial sites.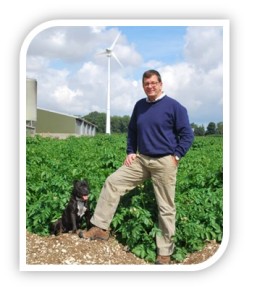 "The figures looked attractive from a return on investment point of view, we also wanted to introduce a wind turbine to our farm to add to the farm's diversification. The turbine is fulfilling what it said it would do and the ROI is on target, so I am happy"
Dave Morgan, Yorkshire Farmer
---
Power Production
The E-3120 Endurance turbine is classified as a 50kW wind turbine.  Often manufacturers rate wind turbines at their peak performance, however Endurance rate their turbines by their average performance. Through monitoring the turbines currently installed across the UK, we have found that the E-3120 is so efficient that it frequently outperforms other turbine models rated at 80kW.
The AEP table allows you to see what the annual energy production is likely to be based on the wind speed of your site.  If you aren't sure what your wind speed is you can find out by requesting a complimentary site assessment through Earthmill.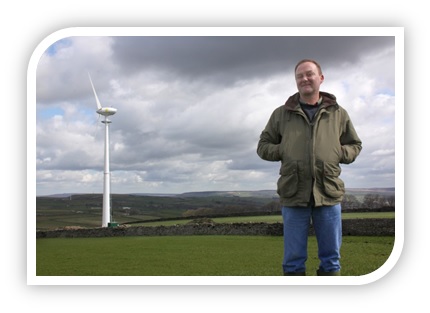 "It's great to be able to show people what the turbine's doing and how
many houses needs it has produced. It was especially nice to be able
to keep an eye on it from the other side of the world when on holiday"
Jonathan Sharp, Yorkshire Farmer
 
"It was fantastic. I just wish everything in life was as simple as that.  All
the work, including the planning application, was done by Earthmill"
Guy Benson, East Ridings Farmer
Power Curve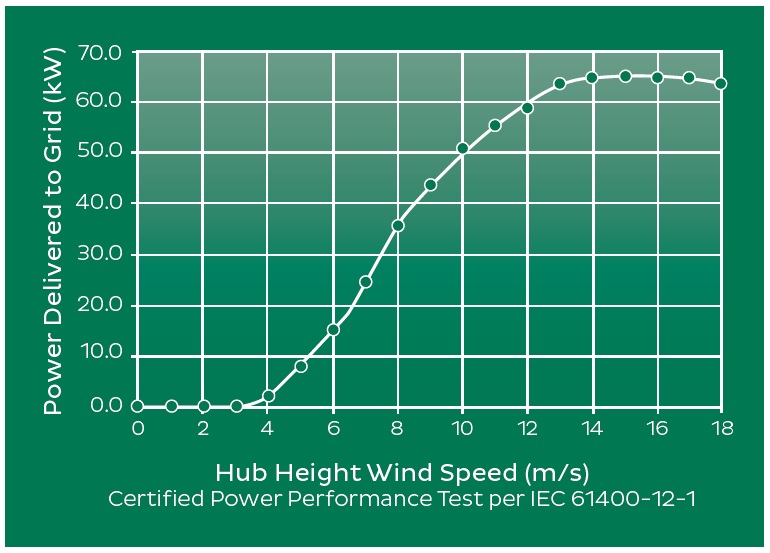 Annual Energy Production (AEP)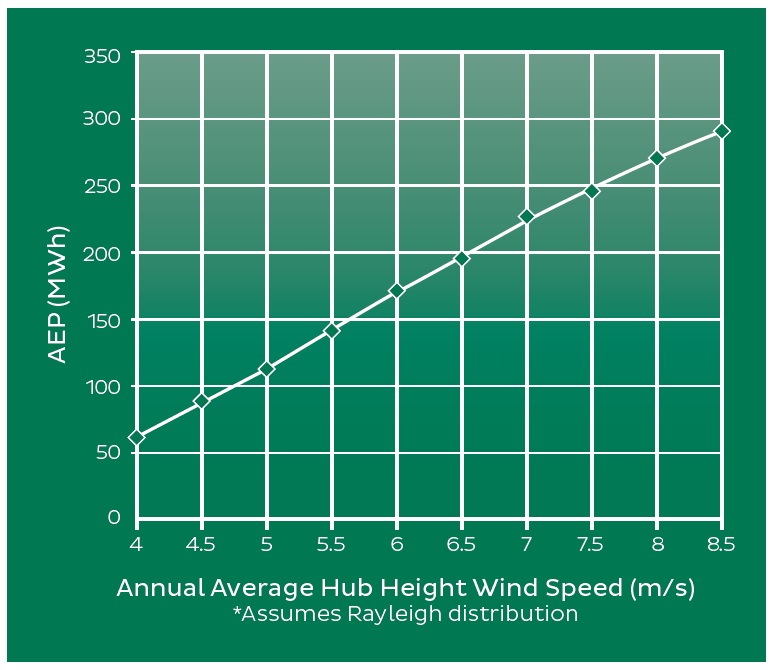 Annual Energy Production Chart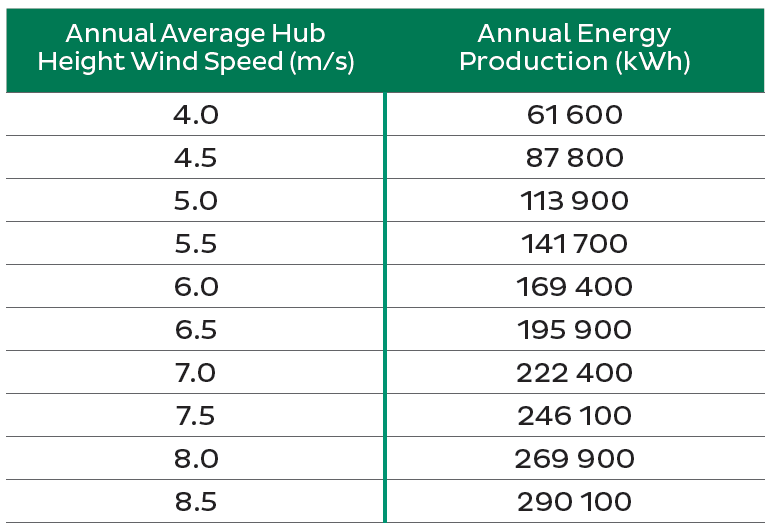 Specification
E Series Specs E3120-4 50kW
Turbine
Configuration Three blade, horizontal axis, downwind
Rated Power 50kW at 10 m/s
Application Direct Grid Tie
Rotor Speed 43 RPM
IEC 61400-1 Turbine Class: IIIA except annual average wind speed can be up to 8.5 m/s
Maximum Average Wind Speed 8.5m/s
Survival Wind Speed 52 m/s or 116mph
Cutout Wind Speed 25m/s
Overall Weight 3990kg / 8800lbs
Rotor
Rotor Diameter 19.2m
Swept Area 290m2
Blade Length 9m
Blade Material Fiberglass Composite
Power Regulation Stall control
Generator
Generator Type Asynchronous, Induction
Configuration 3-phase, 400 VAC, 50 Hz
Brake & Safety Systems
Main Brake System Rapid Fail-Safe dual mechanical brakes
Secondary System Spring-loaded pitch mechanism for over-speed regulation
Automatic Shutdown triggered by High wind speed, grid failure, over-speed, all other fault conditions
Controls
Control System User Interface Programmable Logic Controller (PLC) and ERIC™ Endurance Remote Interface Centre
Towers
Available Hub Heights 24.6m and 36.4m
Tower Type Free Standing Monopole, Safe climbing system
Warranty
Standard – 5 year parts and labour
CE Compliant Yes
Back to the Endurance E-Series
Service & Maintenance

Earthmill Maintenance provide comprehensive service and maintenance packages to keep your technology running at optimum efficiency.

About Service Packages

Condition Monitoring

The most important choice you can make to protect your turbine by identifying faults at an early stage to avoid major incidents

Find out more

Buy/Sell Turbines

Flexible options to cash in on your existing turbine by selling it to our partners or begin the process to purchase and install a new one

Buy/Sell Options